Edgewater Products, Made in the USA
Established in 1947, Edgewater Products uses its cumulative knowledge in material selection to help engineers choose the best nonmetallic material for their projects.
We manufacture and convert in the USA. Our expertise in antimicrobial surfaces, rubber, cork, cork rubber, silicone, felt, sponge rubber, foam, adhesives, and plastics have given our customers the knowledge needed to reach their goals. Our services include: molding, extruding, die cutting, and adhesive coating.
What truly sets us apart is our expertise in material selection, attention to detail, our dedication to using the highest-quality materials, and our commitment to the collaborative relationship we have developed with each of our clients.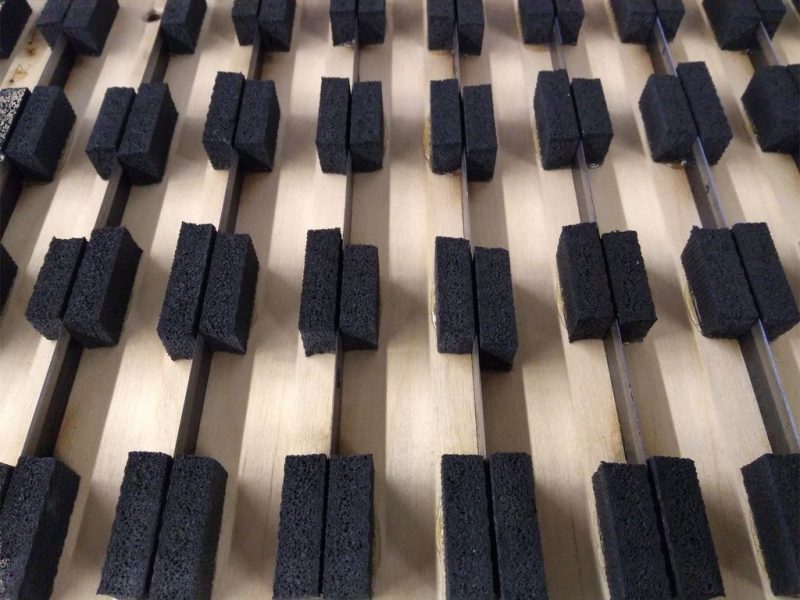 Edgewater Products is proud to bring custom part manufacturing back to the USA.
Our team is dedicated to create each part correctly out of the most optimum material every time.
Everything we do at Edgewater Products is guided by Innovation, Integrity, Quality, & Collaboration.
Let's Get Started On Your Project!
Please call with your specific application and our team of designers and engineers will begin the process of custom manufacturing, from prototype to completion.